Image credit: Aerion
Aerion is based on four pillars that determine the innovative nature of the company and announced that its AS2 business jet will be the only supersonic aircraft ever developed for climate neutral operation. Aerion is committed to building a faster tomorrow. By hiring a startup based on innovation and risk taking, the company is pioneering the future of travel. They were able to significantly reduce the time and friction of travel without leaving a carbon footprint. In addition, the company announced the groundbreaking ceremony on its new campus before production started in 2023.
With an expected maiden flight in late 2025, AS2 is a revolution powered entirely by synthetic fuels. It measures 148.5 feet in length, 87 feet in width, and 29.5 feet in height, and its spacious interior has a maximum height of 6+ feet. Powered by the first new civilian supersonic engine in 50 years, Boomless Cruise ™ technology, it can travel at 1000 miles per hour. That said, it can fly passengers from NYC to London in just four hours. This new era of sustained supersonic flight involves a responsible speed approach to ensuring that a sonic boom never hits the ground.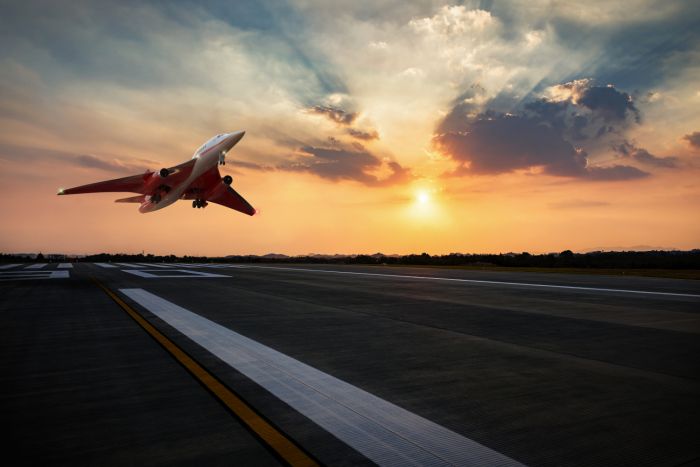 "Aerion is an exciting place driven by entrepreneurs, developers and innovators," said Tom Vice, chairman, president & CEO of Aerion. "We are building more than tomorrow's aircraft – we are building the global transportation networks of the future and we will seek the brightest, most creative and collaborative minds to join our team and our journey to tackle the toughest mobility challenges of the future. "
AS2 is designed to create an experience that goes beyond everything else and seamlessly combines sustainable luxury craftsmanship with its innovative future technology. With the ability to carry eight to ten passengers, the interior of the high-speed jet offers personal luxury and unparalleled comfort. In addition to the Whisperquiet ™ cabin and Purity ™ climate control, the unique features include full spectrum OLED lighting, an intuitive user interface and a stunning environment that is complemented by high-speed connections.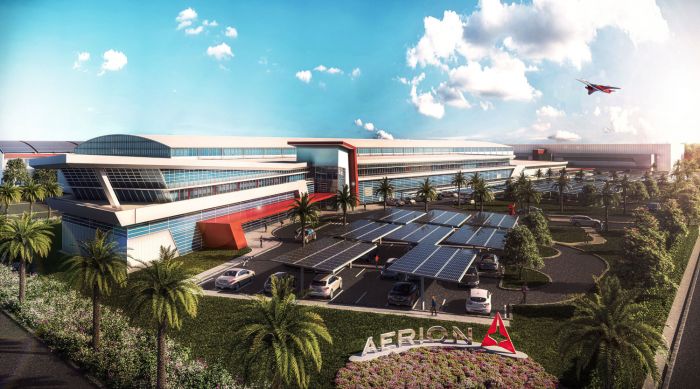 In preparation for the start of AS2 production in 2023, construction planning has begun on an area of ​​over 110 hectares in Melbourne, Florida. This new, state-of-the-art development of Aerion Park will not only be the company's new global headquarters with an integrated campus for research, design and manufacturing, but also the AS2, which will be designed using the latest green technologies. With a backlog of customers now exceeding $ 6.5 billion, this complex cannot be completed soon enough.
"This is a really exciting day for Aerion as we can open our new home and the future of sustainable supersonic flight here in Melbourne, Florida," added Tom Vice, Aerion Chairman, President & CEO. "We are building the future of mobility – a future in which humanity can travel between any two points on our planet in three hours or less. We believe that we will change the world and make new sustainable means for supersonic and hypersonic flights a reality. This will be done here at Aerion Park. "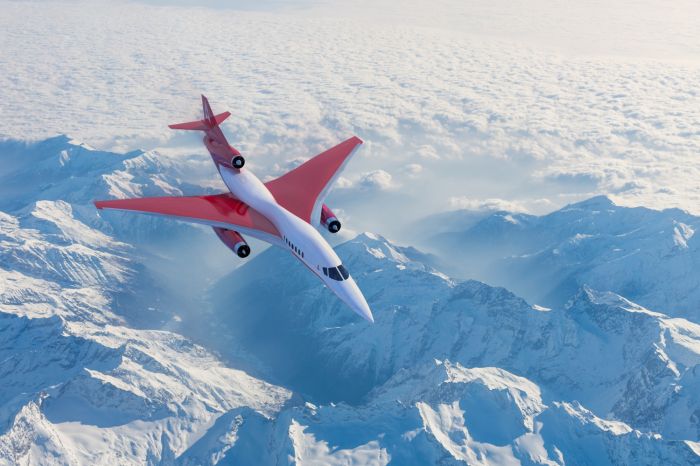 The first pillar of the company is that of time. Time is precious for everyone, and with the advent of supersonic flight, customers can spend more time enjoying, connecting, and loving. The second is environmental protection. Aerion is committed to combating climate change and recognizes the negative effects of air travel on the environment. The third is to build deeper human connections that are more important than ever. Last but not least is a simple fact that travel (and the future of travel) should be amazing. This is achieved by Aerion creating a comfortable, efficient and exciting luxury experience that fits seamlessly into the lives of its customers.
Aerion believes the AS2 will make global mobility more flexible without creating a carbon footprint. AS2 ushers in a new era of supersonic flight and will be able to bring more people together, and distance will no longer be an obstacle for anyone on our planet.