Hennessey performance
On the occasion of the brand's 30th anniversary, Hennessey Performance presented the production version of its Venom F5 hypercar. The all new 100% bespoke Venom F5 offers the world's most exciting all-round driving experience and unparalleled performance. With its immense power, its low weight and its meticulously honed dynamics, the F5 offers exceptional handling and a truly visceral experience behind the wheel.
"The Venom F5 was designed to be an unrivaled 'decathlete' among hypercars."
Hennessey performance
The Venom F5 project is overseen by company founder and CEO John Hennessey, who has shaped every aspect of the vehicle's specification, design and development. With over 240 vehicle creations, John 'Heinrocket' Heinricy gives the Venom F5 an ultra-light carbon fiber monocoque, premium quality and tailor-made construction, making it the pinnacle of global hypercars.
The Venom F5 is entirely focused on being a driver-centric hypercar. The interior design of the F5 is simple, sleek and elegant. When the car's butterfly doors are opened, the driver is greeted with a bespoke carbon fiber steering wheel. The room was designed to evoke the spirit of fast airplane cockpits. It has minimal distractions while promoting maximum tactility and functionality of the driver's visibility.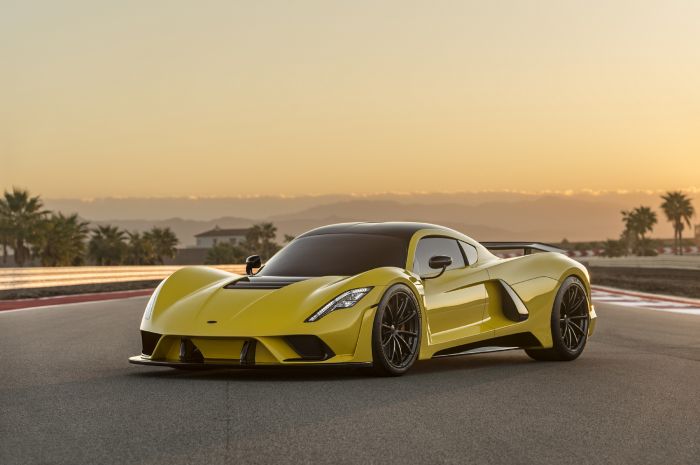 Hennessey performance
At the heart of the car is called Fury, a Hennessey-built 6.6-liter, twin-turbocharged V8 that delivers 1,817 horsepower at 8,000 rpm and 1,617 Nm (1,193 lb-ft) of torque. With a weight of only 1,360 kg, the F5 with rear-wheel drive delivers a power-to-weight ratio of 1.34 hp per kg. The Motec controller calibrates the optimal power and traction control in order to transfer the colossal forces of the vehicle to the ground via the rear wheels at high speeds. The controller. In addition, five different driving modes (Sport, Track, Drag, Wet, F5) can be selected, which change the power output, traction and braking performance of the vehicle. Only the upper F5 mode enables the maximum available power.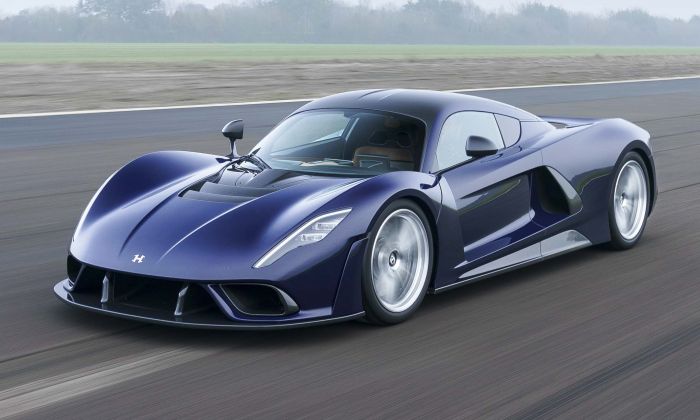 Hennessey performance
This insanely fast car can reach a speed of 0 to 100 km / h in less than three seconds and a speed of 0 to 200 km / h in less than five seconds. If the F5 proves its target top speed of over 500 km / h, the Venom F5 could be the fastest car in the world yet!
The car will cost $ 2.1 million and only 24 ultra-exclusive versions of the Venom F5 will be produced.