Photo by Jill Weinlein
The most sustainable and carbon negative spirit in the world,Air vodkaWith natural flavors, Air Company is a technology and design startup that aims to defy the impossibleManufacturing luxuryGoods that do goodFor the environment.
Greg Constantine and Dr. Stafford Sheehan, two young, mission-based millennial entrepreneurs, founded the Air Company aims to help solve the world's problems by making a positive impact on the planet. Your goal with Air Vodka is to deliver the most flawless sipping vodka using cutting edge technology and a patented process.
Air Vodka is made from three ingredients: air, water and sunlight. The patented technology converts airborne carbon dioxide, converts sunlight into electricity from solar energy to power the conversion system, and converts it to pollution-free ethanol for Air Vodka. This process can be used in spirits, fragrances, disinfectants, and a variety of consumer industries.
This first carbon-negative spirit is incredibly smooth to drink and is sugar-free, carbohydrate-free, gluten-free, and impurity-free.
The brand debuted in New York City, where early adopters, foodies, and eco-enthusiasts discovered this unique vodka in Brooklyn bars and restaurants. Los Angeles was selected as the second market because it is known for its sustainable-minded residents.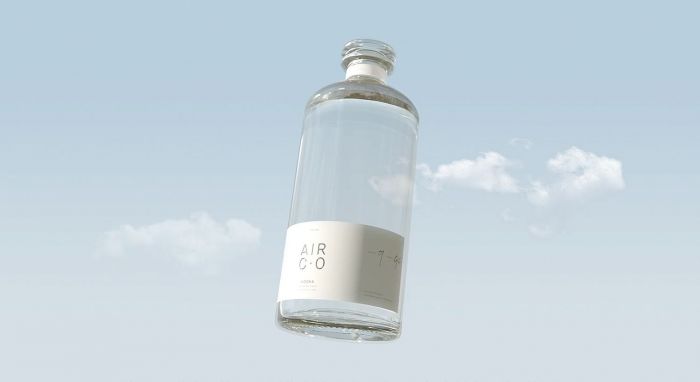 Photo courtesy Air Company
Every bottle is considered to be the highest quality and most sustainable spirit in the world, which brings enjoyment and environmental pollution in harmony. It comes in a gift-worthy, sustainable white box. The labels and ink on the packaging are also sustainable.
Every liter they make from the air cleans as much CO2 as 8 trees.
From USD 65 per bottle, Air Vodka with natural flavors contains 40% alc / vol. Bottles and the following delivery services are available here: Drizly, Minibar Delivery, ReserveBar. Thirst, Caskers.