(Image credit: Sweetens Cove)
Sweetens Cove, a 13-year-old Tennessee bourbon whiskey, was inspired by and named after a famous 9-hole public golf course outside of Chattanooga, Tennessee, Sweetens Cove Golf Club. Coincidentally or not, this course is co-owner of NFL legend Peyton Manningwho is also considered one of Tennessee's favorite sons. Manning, along with other notable sports figures, including the world Tennis champion Andy Roddick and twice NFL Champion Eli ManningThe Sweetens Cove Spirits Company started in May 2020 with the release of the brand's first limited-edition spirit, with only 13,500 bottles available for purchase.
Retailing at $ 200 each, Sweetens Cove's first bottles sold out quickly, as did the brand's subsequent batch release in July, thanks to celebrity support and the notoriety of the woman behind the blend. Marianne eaves began her career as an intern at Brown-Forman in 2009, eventually advancing to Master Taster in 2014, then Castle & Key, and eventually becoming Kentucky's first female distiller. During her career she trained with Chris Morris at Woodford Reserve, which earned her a place on Forbes 30 under 30, along with many other career awards such as one of America's Top 40 under 40 tastemakers from Wine Enthusiast Magazine.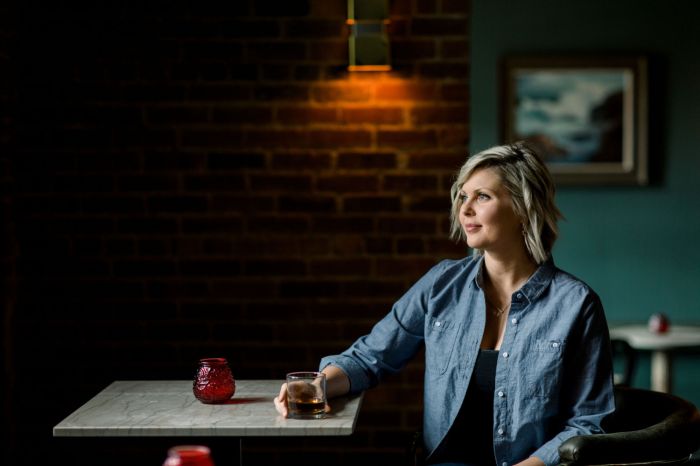 (Image credit: Sweetens Cove)
"I'm really proud to be part of the Sweetens Cove team and help highlight the excellence of Tennessee Bourbon. I've had the pleasure of hand-mixing five unique batches from many 13-year-old Tennessee bourbon barrels, "said Marianne Eaves. "I am so grateful that the team fully trusted my talent, provided me with beautiful barrels and allowed me to create exquisite expressions of the character that was already there. As Master Blender at Sweetens Cove, my goal is to To create unique, complex and nuanced blends that offer a full palette experience. Something with a round mouthfeel with an essence that lingers. All five batches are different, they range from fruity to okie to sweet and nutty, which I think they all apply to appreciate. "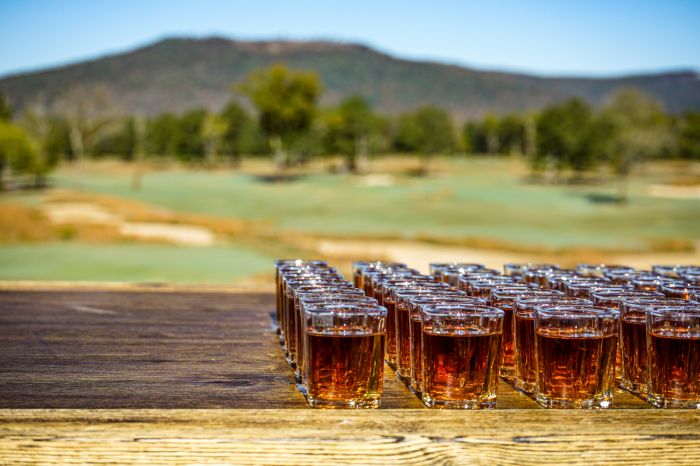 (Image credit: Sweetens Cove)
Located at the end of a gravel road in Sequatchie Valley, Sweetens Cove Golf Club is a quirky, award-winning public golf course known as the Field of Dreams for its scenic landscape and pristine course design. The founders describe the square and the surrounding landscape as "a rare, magical place that needs to be protected, preserved and shared".
At Manning, Roddick and others (also famous) CBS broadcaster Jim Nantz) When they decided in 2019 to buy the seedy 9-hole public golf course with no clubhouse and very little water, they quickly realized that a version of the same magic could be bottled as ultra-premium bourbon that upheld the mantras of the course: Artisan, premium and to be discovered. They also wanted to build on one of Sweetens Cove's most unique traditions – a festive splash of whiskey for beginners on the first tee.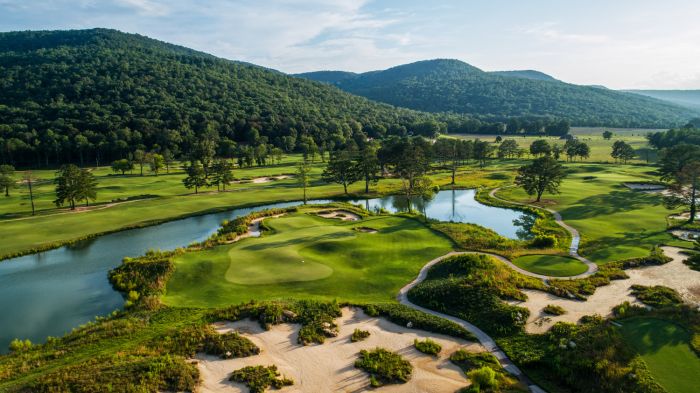 (Image credit: Sweetens Cove)
"We took it upon ourselves to create something special, inspired by the spirit and beauty of the golf course. And so this friendship and camaraderie that we share reflects the nature of our golf course trip, which was a journey of discovery, hidden treasure and authenticity to Tennessee and this special place, "said Mark Rivers, co-founder of Sweetens Cove Spirits. We just needed the right chef in the kitchen and Marianne Eaves is the A-list player we were looking for. She is a star. She is an important part of the team and our job is to stand next to her and behind her to build a good business and a strong brand while creating a company that can stand the test of time. "
Just like the Sweetens Cove brand, Marianne Eaves was born in Chattanooga and says she has always held a special place in her heart. She led the team on the purchase of 100 exclusive barrels of a 13-year-old Tennessee product that was housed in a warehouse in Kentucky and brought them back to Tennessee, where Eaves tasted and mapped each barrel. Of those 100 barrels, Eaves mixed five different batches and set aside only four barrels that were truly unique and worth a one-barrel release. Sweetens Cove Foursome is only available for sale in Tennessee this month and includes four separately sold bottles made from these stellar kegs.
The Foursome is packaged in a 3 x 750 ml case and available in a souvenir design for collecting. He has final proof between 50% and 52% ABV and is a real treasure in Tennessee.